Parcours de la Randonnée - Dimanche 9 juin 2019


GPS - Lat : 43.490237 Long : 2.9555256 - DEPART CAVEAU - ALLEES DES MIMOSAS


Une Tombola sera organisée en fin de journée
Le gagnant remportera un JEROBOAM de 3l d'une valeur de 85€30.


The CALISSO terroir
This vast and magnificent amphitheater is situated East of the village.
South westhern exposure , this section is hot , early and of low yield.
The soils are predominantly hard schist.
Very full wine , powerfull , robust with great richness. Very expressive.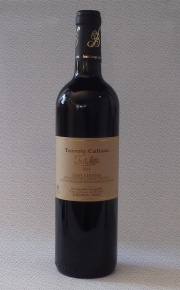 49,68 €
each
Terroir Calisso 6 bottles